Thanksgiving Farmers Market
Bumper harvests just in time for Thanksgiving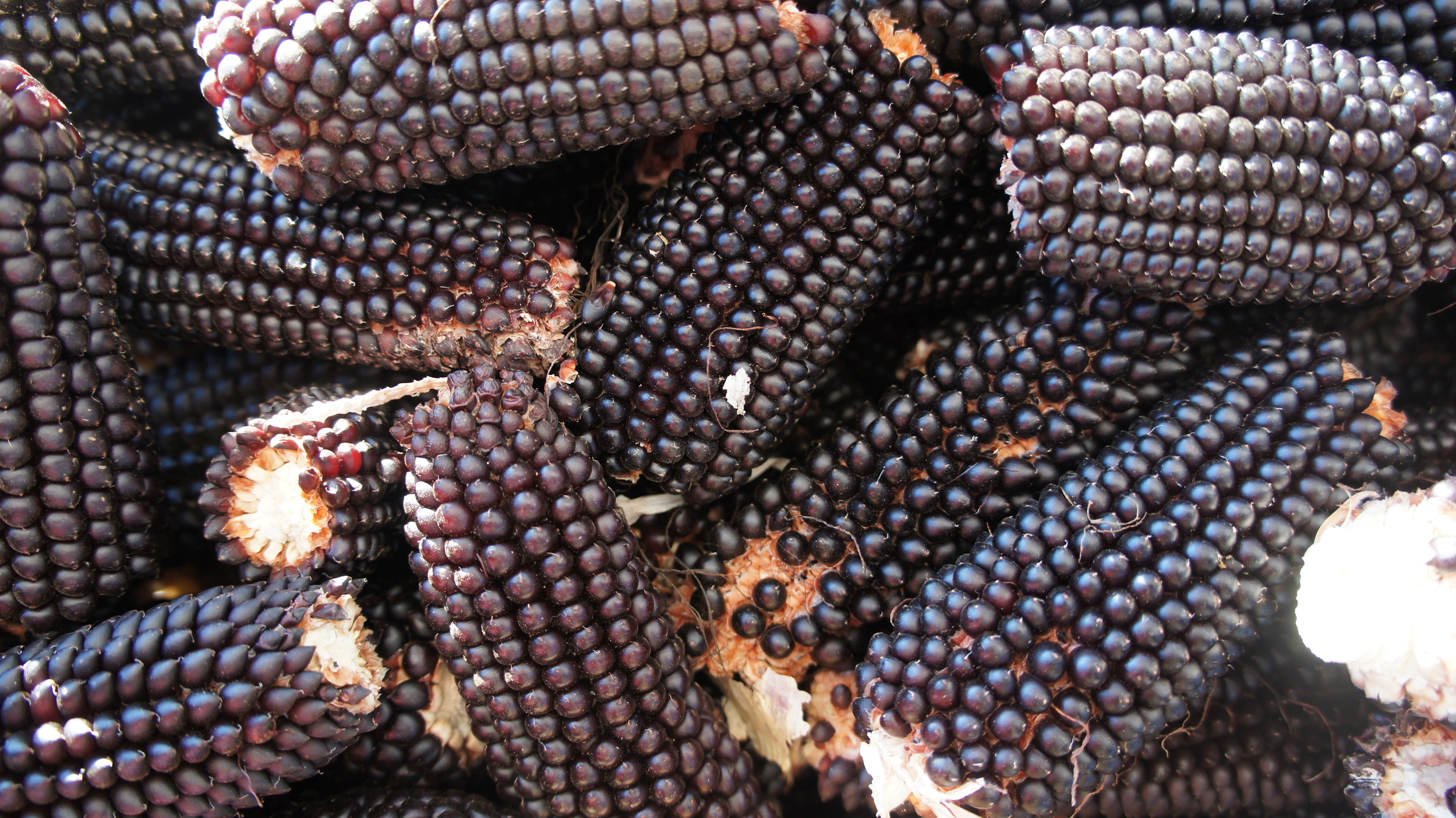 Thanksgiving has its roots in the tradition of sharing the harvest. What better way to bring the autumn harvest to your table than to buy it directly from local farmers this coming Saturday? After a hotter and dryer than normal summer, Jefferson County Farmers have been experiencing an abundant fall. The temperature this fall has gradually cooled, causing crops to build up their cell walls and natural sugars in preparation for the frost. This means that carrots, beets, broccoli, potatoes, squash, Brussels sprouts and your other fall favorites grown locally are especially delicious this year. Unlike last year when the warmth of summer ended abruptly in fall frost, the more gradual cooling as well as hot summer days have caused fall harvests to be particularly bountiful. Delicious veggies in abundance! What more can we ask for on our Thanksgiving tables?

At the Thanksgiving Saturday Market you will find all shades of potatoes from buttery white and yellow to purple and red, pumpkin for your pie, squash, carrots, beets, kale, salad greens, onions, garlic, ginger and cranberries as well as merry making hard cider and wine.

Don't let the weather stop you from coming to the market. Java Gypsy Coffee House serves up hot drinks, which are great hand warmers in addition to heating up your overall temperature. My favorite hand warming drink this season is chai. The spices remind me of pumpkin pie, which in turn reminds me of Thanksgiving. Happy Thanksgiving and see you at the market this Saturday from 10 am to 1 pm. - Amanda Milholland

SpringRain is bringing many things to brighten up any harvest feast. We will have our famous pepper jelly, which pairs beautifully with chèvre for an appetizer. We will also have all our other jams, which make great sauce for cheesecake. For bakers, we have three different types of cooking pumpkins for pies and scones. At the farm we love to make pie from Kabocha squash. For those folks who just don't want a turkey, we will have fresh organic chickens ready to roast on the big day along with lots of tasty potatoes and winter squash.

Onatrue Farm: It was a stormy week at Onatrue Farm. Two summer hoop houses were destroyed. Bummer! At least the ginger house is safe and sound.
It has also been a busy week at Onatrue Farm. We have been enjoying many quick and easy one pot meals. Premium frost-kissed, young, sweet and tender kale is our number one veggie this time of year. Just chop it up fine and toss it in everything, from spaghetti sauce to pizza sauce, from soup to salad. I mean everything!
This week we will be bringing a plethora of greens and roots, along with winter squash, garlic, ginger, hot peppers and lemongrass to make some warming dishes in the kitchen next week.

Red Dog Farm farmers, dogs, plants, worms and all have much to be thankful for this year. Our market customers are top of our list! This week, we are hoping for some nicer weather for you and us at Saturday market.

To dress your Thanksgiving table we're bringing salad mix, spinach, arugula, cabbage, radicchio, endive, cilantro, mustard, dandelion, parsley, kales, collards, chards, onions, shallots, garlic, winter squash, pie pumpkin, Brussels sprouts, leeks, carrots, parsnips, Jerusalem artichokes, radishes, fennel, celeriac, turnips, rutabaga, beets, and potatoes. Hope to see you Saturday! Thanks for stocking up on local food for your thankful feast!

Bloom Creek Cranberry Farm will be at the Saturday market with plenty of fresh cranberries as well as recipes to share. When you make your own cranberry sauce for Thanksgiving there are so many ways to make it unique and delicious.